How Can The EasyStart™ 366 Soft Starter
Optimize High Volume Manufacturing?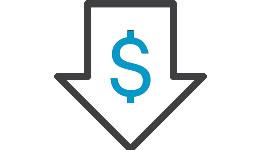 Enjoy Substantial Cost Savings Based On Your High Volume Manufacturing Requirements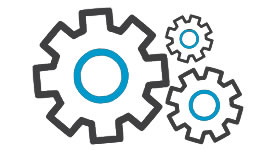 Integrate Directly Into Your Custom Manufacturing Processes With Less Complexity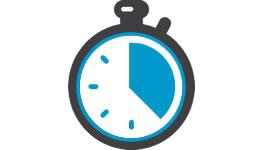 Save Time and Effort With A Simple Manufacturing Approach Into Your System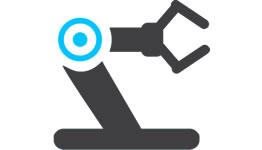 Easily Automate Your Manufacturing Process With The Board Only Model
Meet The EasyStart™ 366 (Board-Only) Soft Starter
Please Note: The EasyStart 366 is meant for OEM applications. Given its lower cost and higher complexity, Micro-Air will be unable to provide detailed technical support to DIY customers for single installations. Thank you for your understanding.

EasyStart™ is a one-of-a-kind, custom-developed soft starter for single-phase motors. It can support both 115 and 230VAC motors. It employs a 4-part start ramp sequence that is self-optimizing, resulting in the lowest possible start-up current. EasyStart can deliver up to 75% start current reduction as compared to a compressor's LRA (locked-rotor amperage). It also has numerous specialized fault checks not found in any other soft starter to provide further protection for your compressor.

EasyStart is the perfect solution that allows an air conditioner or refrigeration compressor to operate on a generator, inverter, or limited utility power when it would otherwise not have functioned. It can also be applied to air compressor and fluid pump motors. The EasyStart 366 is available in two models.

The X05 model is capable of supporting up to a 36000 BTU ( 3 ton) compressor. The X06 model is capable of supporting up to a 72000 BTU (6 ton) compressor. The start capacitor and enclosure are not included (board-only), thus providing a substantial cost savings, but they must be provided by the installer.
Features
Features:
-- Start Your A/C Without Buying A Second or Bigger Generator or Inverter
-- Run 2 Air Conditioners On A 30-Amp Cord
-- Sleep, with less noise, And Cool All Through The Night
-- Run Your A/C with more Appliances At The Same Time
IMPORTANT INSTALLATION NOTE FOR CRUISAIR® MARINE CUSTOMERS ONLY: When installing EasyStart into 220-240V SMX A-288/282/281 control applications that use the triac to switch power to the compressor, it is necessary to replace the triac with a relay. If the triac is not replaced, the EasyStart and any pump relay triggers may suffer damage and ultimately fail. A replacement relay specifically designed for this application is
available at this link
. Please note that this is not required for 115V SMX applications, and the triac is still safe to use.
Model Number(s):
-- ASY-364-X36-IP (A/C units >10kBTU)
-- ASY-364-E36-IP (refrigeration & Icemakers)
-- ASY-364-T36-IP (refrigerator & A/C units <=10kBTU)
-- KIT-364-RT1 (installation kit)
Customer Testimonials
EasyStart™ 366 Soft Starter - For a water maker HP pump

I made an extensive search on the internet for single phase soft start controller for my sea recovery water maker. Yes, Sea recovery sells one but have you seen their price? I was impressed by this Microair product line and the customer support is fantastic! All my questions answered in great detail and very timely. I ordered the board version and installed it but I ran out of time to test it last weekend. The installation was made easy by excellent documentation and drawing Microair created for me. I am looking forward to updating this review once I've tested and measured start amperage. So far great company, outstanding customer support, product look like it will be perfect for the application.

Glen
The EasyStart™ 366 Soft Starter - It works!

EE since 1970 and started to design my own. When I came across the 366 board decided I couldn't make one for that. Installed it in a Dometic 15000 BTU RV AC. Peak start current( .1 sec avg) before installation was 45 amps, after 15.5. Generac IQ2000 started ac no problem. Two thousand watt pure sine wave inverter also ran ac. Outside temp was 76F.

Lary
Great value for AC on a generator

Long story short: I have my camper A/C running for $500 when the cheapest 3500 watt inverter I could find was $600+. In this instance the 366 was a great value for my needs. I have an older popup camper, a 1999 Jayco, and the AC needed the motor replaced. I didn't bother for the first year I owned it. This year I decided to drop the $100 into the motor replacement kit and found the compressor still works great and the unit now blows ice cold. Bought myself a super cheap Sportsman 2200 watt max/1800 watt running inverter generator on WalMart special for $299. Dropped in a hard start cap when I was replacing the fan motor and (not surprisingly) found this generator would not start the compressor in my Dometic 13500 BTU A/C. Turned off the 12V converter, removed all other loads, still no dice. So then I did some research and decided to give the 366 a shot. I'm an systems engineer so the install wasn't much trouble for me. Wired it in (took about an hour), gave it the 5 starts on utility power, and this little generator now runs the A/C. Even with the camper's 12V converter running! I toggled economy mode on and off while the A/C was running and, as expected, it made no difference since this A/C should draw about 12-15 amps while running.

Brian in Texas