What Can The EasyTouch™ RV Thermostat Do For You?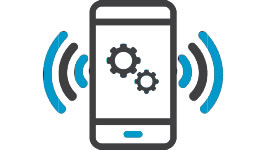 Control And Monitor Your RV Air Conditioner From Any Location Using Our Smartphone App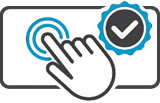 High-End 3.5" Color Touch Screen With Easy To Read Thermostat Controls At Your Fingertips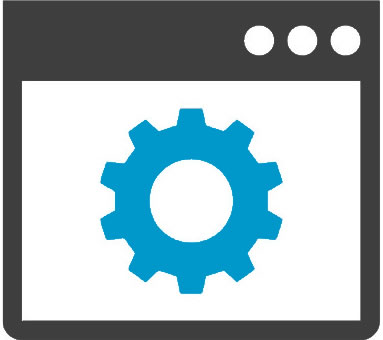 Never Lose Your Comfort Control Settings Again With Our Built-In Automatic Backup Feature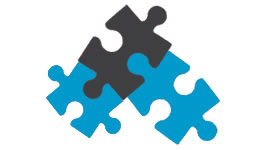 Compatibility With Major RV A/C And Heating Control Systems Without Losing a Single Feature
Meet The EasyTouch™ RV Thermostat

When it comes to 21st Century technology, EasyTouch™ RV is wicked cool! This is the RV thermostat game changer that RVers requested.

It stands alone in the world of recreational vehicles as THE smart thermostat available in the aftermarket, enabling WiFi and Bluetooth cabin comfort control. With its easy-to-use app, a camper's smartphone and other devices can now monitor and change the temperature to match arrival and local weather conditions.

Its large touch screen allows for a change in temperature the old fashioned way too—with an easy touch! So why wait? Check out detailed information below.


------------------------------------------
Control Your RV A/C Remotely Anywhere!
------------------------------------------
Features and Specifications
Thermostat Type
Programmable, Wireless Communication (OTA)
Display Type / Dimensions
Large Color, Touch Screen, 3.5"
Communication
Touchscreen, WiFi and Bluetooth, intuitive smartphone app
Frame Color
Black or White
Compatible With
Major RV A/C Thermostat Controls
Includes
Thermostat, Phone App, Mounting Template
Power Supply
Hardwired
Product Height
3.0 inch
Product Width
3.96 inch
Product Depth
1.06 inch
Warranty
2 Year Limited
Control Functions
Heating, Cooling, Furnace
Smart Phone App
Monitor power to your RV A/C at will via our smartphone app.
Application Notes:

Apple devices must be version 13.4 or higher which is available on iPhone 6S and newer devices.
Android devices must be at least Marshmallow which is version 6.0, API version 23, or higher.

Smart Phone App - Temperature Alerting
Receive alerts directly to your smartphone when the temperature goes above or below a certain desired limit.
Frequently Asked Questions
Is the EasyTouch RV Thermostat smart?
Yes, it is WiFi and Bluetooth enabled and programmable by time of day and has lots of other one-of-a- kind features for the RV. It displays both actual and set point temps on its face, and outside temperature too.
WiFi? And Bluetooth? Do you mean to tell me Micro-Air created its own mobile app?
Yup – and it is awesome! Not only can you control your A/C from anywhere, but when new features or updates are released, they become available through the Google Play and Apple store. Example, local weather is now available for the thermostat and simply updated through the app store.
Is it DIY?
Yes, it is designed by our engineers as a drop-in replacement. An electrician is not needed thanks to phone jack or simple push wire designs of the original equipment manufacturers (OEMs). Simple mounting template too.
What ACs will it work with?
All BTUs and all rooftop AC units made by Coleman and Dometic to start with. Most other brands will be added later.
What Colors will be offered?
Black and White.
Do I need WiFi to use EasyTouch?
No, you can use its touchscreen or use the Bluetooth feature if in range.
Does it work with the Apple or Android platforms?
Both. EasyTouch RV works with both IOS and Android devices
Is it for multizone or single zone systems?
It works with up to four units that are equipped for A/C, heat pump, furnace or heat strip and, of course, it works to replace each single zone unit the RVer owns. If your current thermostat is multizone, you can replace it with an EasyTouch RV multizone.
Is EasyTouch RV limited by geography?
Nope. It has time zone programming built in.
Display Icon Reference

On

Off

Settings

Zone Off

Clear Schedule

Factory Reset

Bluetooth

WiFi

Back

Scheduling

Calibration

Zone

Home

Away

Brightness

Daytime

Sleep

Time Format

Cool

Heat/Cool Auto

Fan Only

Fan Control

Dip Switch (Source)

Furnace

Heat Pump

Heat Strip/Coil

Aqua
Resources
EasyTouch RV - Quick Start Guides and Manuals

Visit our EasyTouch RV Knowledge Bank for manuals, reference guides and frequently asked questions.
- EasyTouch RV Knowledge Bank


WIFI Routers and Technology Resources
Controlling your EasyTouch RV Thermostat remotely requires an internet router.

For information about routers for RVs and boats, we refer consumers to the MOBILE INTERNET RESOURCE CENTER found at MobileInternetInfo.com

Micro-Air is not associated with the Mobile Internet Resource Center or its management.
EasyTouch RV - Media Center and How-To Videos

Coming Soon